Your home isn't just a building; it's a place that has countless memories imprinted on the walls and love that surrounds the air. It's a safe haven where you and your loved ones spend quality time together. This is why it's important to carefully consider your space's design and décor elements. After all, you'll be spending most of your time here, so you need to ensure that your home feels safe, cozy, welcoming, and super comfortable! In terms of home design, fixtures play an important role. Many tend to overlook these factors and focus on more cosmetic elements like décor color etc. However, your fixtures, like your doors and windows, are what tie your space together.
Modern homeowners in Texas are moving away from traditional choices like wood and PVC and choosing something more chic, classy, and functional like iron for their doors and black steel for windows. They believe that iron is an unmatched option due to its aesthetic appeal and functionality. If you're still skeptical about spending money on iron doors and windows, then it's time to learn and understand the plentiful benefits they offer. Here are a few: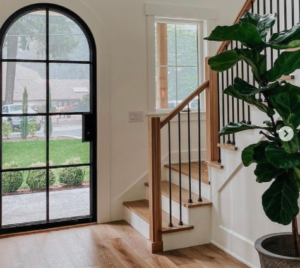 1. Super Stylish and Elegant
Wooden doors have this bulky look, which doesn't look great in modern or contemporary settings. Iron doors are sophisticated and carry an unmatched sense of class and elegance. They are sleek, defined, and visually stunning, making them perfect for both exterior and interior purposes. Pairing these iron doors with similar style windows will be one of the best decisions you'll make. These fixtures speak volumes and make a lasting impression. They're a perfect blend of luxury yet simple. You can add gold plated or brass handles or doorknobs to add to the overall look and feel.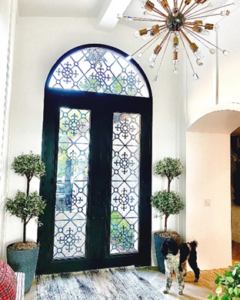 2. Plenty of Natural Light
Let's face it, when you come home from a stressful day at work, all you want is a clean, comfortable, and well-lit space. Luckily, you can enjoy plenty of natural light with wrought iron doors and windows. These doors are designed with glass panels, which instantly brighten up your space and make it look super welcoming. The best part is customizing your door with different glass types like clear glass,  tinted glass, frosted, ribbed, or even rain effects. According to research, natural light is proven to boost one's well-being and mood. It can instantly make you feel lighter, energetic, and happier! In terms of design, added natural light will also give you the illusion of a bigger space, which is perfect for smaller houses.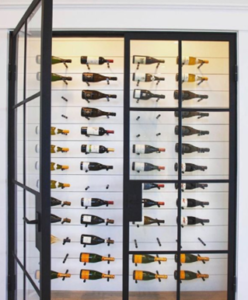 3. Highly Functional
Apart from their super customization benefits, iron doors and windows are popular due to their functionality. Whether you add a wrought iron door in the patio, pantry, or even wine cellar, they'll radiate practicality like no other. The doors and windows are designed to be sleek, so they occupy minimal space while providing easy access. If you're looking for some space-saving options, then sliding doors, pocket doors, barn doors, and even room dividers are excellent options. They create boundaries in a room and make your space look super classy.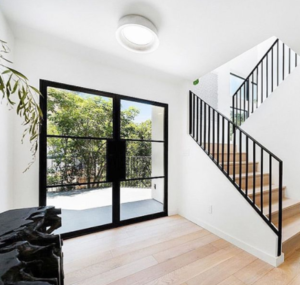 4. Boosts Property Value
While being aesthetically appealing and super functional, iron doors and windows are also known to increase the value of your property like no other. Modern homebuyers in Texas are on the lookout for innovative home solutions, and iron doors and windows will be a perfect choice. They'll make a bold style statement and are super practical. One of the biggest benefits is their versatility. These doors and windows will work well in all kinds of décor styles, so whether you have something minimalistic or are looking for contemporary styles, these fixtures will fit in just well. It is their versatility and style that modern homeowners truly admire.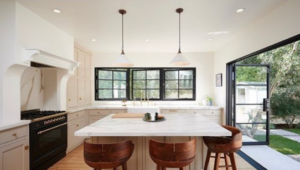 5. Plenty of Options Available
Iron doors and windows can be used literally anywhere in your house. So, if you're worried about uniformity, these options will be your best bet. Your windows and doors will work in harmony to create a highly defined and personalized space.
About the Author
Benson, the author, is a trusted and reliable door designer who's been working at Pinky's Iron Doors for over a decade. This is one of Texas' most popular door designing and manufacturing companies. They cater to a massive client base across Texas and are widely known for their unmatched professionalism and premium quality fixtures. This is a one-stop-shop for wrought iron doors, iron windows, and black steel doors. They've been in the business for years and have a huge collection of metal interior doors, front doors, passage doors, custom iron doors, custom steel doors, pivot doors, steel sliding doors, interior steel pocket doors, and metal room dividers! To learn more about their services, call them at 844-843-6677.